Digital X-Rays in Surprise, AZ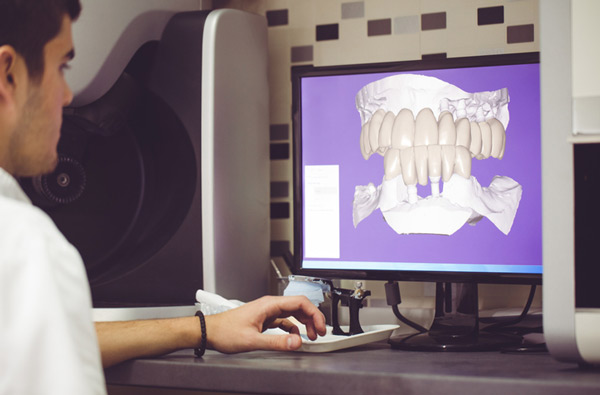 Here at Surprise Oral & Implant Surgery, we have specialists that are using the latest technologies to treat and monitor numerous dental conditions. One of the technologies used in our clinic is digital x-rays.


Dental Imaging with Digital X-Rays

Our professionals are using digital radiographs to detect better and diagnose issues of the teeth and jaws. The digital radiographs are preferred to traditional picture imaging machines because the image is clearer, and there is no risk of the image being damaged by light.

There are three ways in which our specialists can obtain digital dental images. First, a method that we use at our clinic is the direct method that uses a sensor placed in the mouth to record the images in real time. The second method is the indirect method which uses software and an x-ray scanner to view the traditional image as a dental x-ray. The third method, which is the semi-indirect method, combines the sensor and scanner to convert the dental image into digital film.


Types of Digital X-rays.

The radiographs can be intraoral or extraoral. The intraoral x-rays are the most common dental x-rays and provide the necessary details to detect cavities and monitor bone health. For jaw growth and issues, however, an extraoral x-ray will be necessary.


Differences Between Digital and Traditional X-Rays

There are many benefits of using a digital x-ray radiograph instead of a traditional photographic one. For example, the digital radiographs will reveal the small areas of decay, bone infections, forming abscesses, and tumors that can be easily be missed by a traditional x-ray. Digital radiographs can also be stored for longer periods with less risk of being lost or damaged. Also, they can be viewed on the computer, and the images might be manipulated to enhance details without quality loss.

The digital files can be transferred easily to any computer in our clinic, and our specialists can work as a team, having access to all the files they need. Also, the images can be stored in the patient's electronic records and sent quickly to an insurance company or the patient's computer.

Since the digital plates are more sensitive to x-rays, there will be less radiation received by the patient than from a traditional film plate. Being exposed to high quantities of radiation is dangerous for a patient's health, and that's why our clinic is always trying to reduce the radiation received during the mandatory procedures.

As technology advances, so dentistry becomes more advanced also. Most of the procedures nowadays are painless and pose little to no risk. The digital x-rays will provide better images that can help our specialists diagnose conditions quickly with less exposure to radiation for patients. As technology advances, we keep our specialists updated, and we're always sure to use the latest technologies because our patients' comfort is a priority. For more information about digital x-rays, call the experienced professionals here at Surprise Oral & Implant Surgery at (623) 263-5042 today!