Sedation Options

Surprise, AZ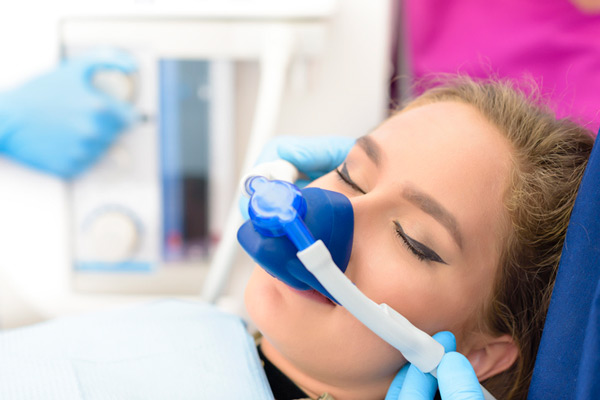 At Surprise Oral & Implant Surgery, we provide sedation dentistry services to improve patient comfort and experience during oral surgery. Have an impending oral surgery? Maybe you want your wisdom teeth removed, or you'll be getting dental implants.

Whatever it is, we'll try our best to give you an experience that's not only effective but also comfortable. We'll help you choose a personalized sedation option that'll ensure you receive the care you require while ensuring your safety and comfort throughout the process. Here are the sedation options offered at our office:


Nitrous Oxide

This is also known as "laughing gas" and is given via a gentle nasal mask. Nitrous oxide is safe for just about everyone. Its effects work fast as well. It has analgesic properties and produces a gentle sedative effect, too. This sedation option doesn't require you to arrange a means of transport to and from our office as its effects subside very quickly. It's perfect for tooth extractions (like wisdom teeth removal) or short procedures that aren't complicated.


Oral Sedation

Given prescription tablets, this sedation option is more effective than nitrous oxide. It uses medicines from the class of drugs known as benzodiazepines. This drug class is specifically meant to relax your central nervous system. Benzodiazepines like Klonopin or Valium can make you feel groggy. Some patients may even sleep through our procedures. However, the most important thing about oral sedation is that it promotes a comfortable, relaxing experience.


Intravenous (IV) Sedation

Intravenous sedation comes in two forms: moderate and deep. Moderate sedation means you may or not sleep through the entire procedure, while deep sedation suggests you're likely to sleep during the whole procedure. During IV sedation, our surgeon injects some sedative into your blood through an IV drip. Our periodontists and oral surgeons are well trained and certified in IV use, so you can rest assured that the procedure will go smoothly.

However, there's a higher risk associated with IV sedation as bodily functions (heart rate, blood pressure, breathing) can be affected, requiring specialized monitoring equipment. In most procedures, you have to fast for 8 hours before surgery and must be accompanied to and from our office.


Which Sedation Option is Right for You?

Our oral surgeon will discuss with you which sedation options may be right for you. We always prioritize your safety, and some sedation options aren't right for everyone, especially people with certain health issues. For instance, general anesthesia and IV sedation aren't ideal for patients with uncontrolled diabetes or heart diseases.

We also consider potential drug interactions if you take prescription medicines. After safety, your comfort is another thing that matters to us. For this reason, we'll allow you to choose your preferred sedation option for your oral/maxillofacial surgery. You can go for a milder option if you're a little nervous. If you're more anxious, you may want to choose IV sedation.

It's also vital to note that the various sedation options have different costs, which your insurance plan may or may not cover. Contact at (623) 263-5042 today to learn more about our sedation options for oral/maxillofacial surgery procedures.