Dental Implants in Surprise, AZ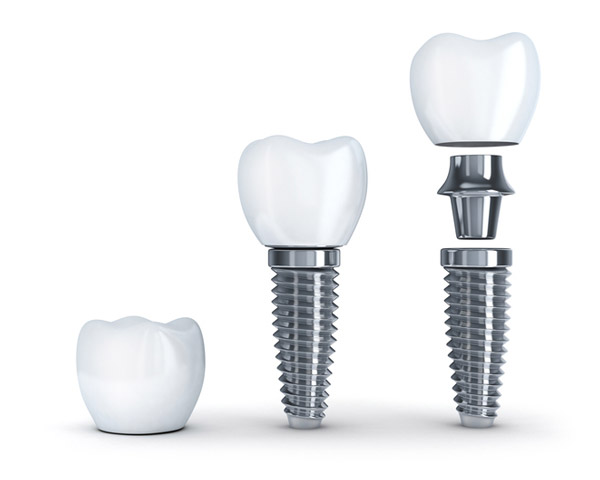 The empty spaces in your mouth can be worrying if you have lost teeth due to gum disease, trauma, or decay. Dental implants can be a perfect replacement. The implants replace the roots of the missing teeth, offering natural-looking and comfortable replacement teeth. For single tooth replacement or multiple tooth replacement, ensure you opt for our services at Surprise Oral & Implant Surgery. We have invested our time and resources to ensure every procedure we conduct is successful.


Implants are used to replace the roots of your missing teeth. They are made with materials that are strong and resistant to corrosion. Some common materials are titanium, gold, cobalt-chromium, and stainless steel. The screwlike posts offer a strong foundation for the permanent or removable artificial teeth, which are created to blend with the natural teeth.

Implants help to stimulate your jawbone resulting in better volume mass and health. We surgically place them into the jawbone as the placement site heals; your bone fuses with the screwlike posts and offers a great anchor for tooth restorations. Once we note that the implant is healed, we attach abutments or connectors, then attach a denture, crown, or bridge. Our dentist will help you select dental products that suit your budget and personal taste.


Dental Implants for Single Tooth Replacement

An implant can be used to replace one tooth that is missing. Our dentist will attach the titanium post on your jawbone at the site of the missing tooth. The post acts as your root. Later a crown is attached on top of the post to act like your natural tooth. An implant is a good replacement option as it does not sacrifice the structural integrity of the surrounding teeth. It helps preserve your jawbone and prevent a reduction in volume and mass. The implant fuses with your jawbone and ensures it is intact.


Dental Implants for Multiple Tooth Replacement

When you have lost multiple teeth, issues such as bone loss and bone atrophy will occur. If you don't address the problem immediately, jawbone deterioration will also affect the look of your face, making you have a sunken appearance. Dental implants are the best to replace multiple teeth.

Our dentist can use a fixed bridge attached to the implants to replace a complete set of missing teeth. The method offers permanent, comfortable, stable, and great aesthetics for all patients. You can eat and have fully functioning teeth just like your natural teeth. It is also a lifetime solution that will help minimize bone loss and preserve your appearance. Multiple tooth replacements will necessitate multiple visits to our dentist. You can make eight to 10 visits for the procedure to be complete.

Dental implants are outstanding dental replacement options for one or multiple teeth that are missing. Our dentists at Surprise Oral & Implant Surgery perform physical examinations and x-rays to establish whether you are a good candidate for dental implants. If you are in good health and have adequate bone mass, we will initiate the implant placement process. Don't hesitate to get in touch with us at (623) 263-5042 and request to communicate with our dental team.

For more information, check out our Dental Implant FAQ!