Sedation and Anesthesia For Kids

Surprise, AZ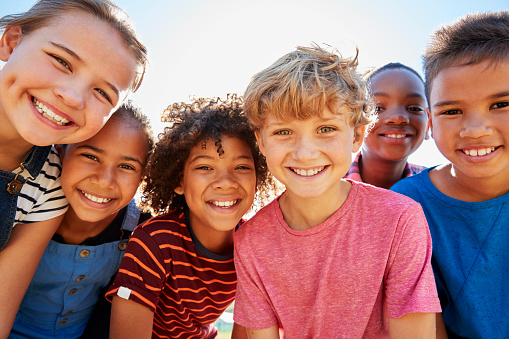 The health and safety of all of our patients is highly important to our staff at Surprise Oral & Implant Surgery, especially for our minor aged patients. We have taken measures to provide a safe atmosphere, along with continuing education, to provide your child the professional care they deserve.


When is Sedation or Anesthesia Used?

We can provide your child relief and comfort prior to a procedure being completed. The strength of the medication used is gauged on the level of discomfort inflicted, and that can range on the patient's age, their level of nervousness, medical factors, and what we deem appropriate for the situation.
| | |
| --- | --- |
| • | Local Anesthetic: A local anesthetic is an injection we can provide to number the area. This is the most common form of anesthetic used in dentistry. It is considered a highly safe form of anesthetic when applied appropriately. |
| • | Conscious Sedation: The next level of sedation is known as a conscious sedation. This can include the inhaling of nitrous oxide, often known as laughing gas, or the oral intake of a pill or drink. In some situations, we may discuss IV Sedation. Conscious sedatives are generally used to help the patient relax. The patient is not medically induced to sleep, but can often fall asleep because they are so relaxed. Conscious sedatives are considered safe when taken appropriately. |
| • | General Anesthetic: General anaesthesia is a medically induced sleep. It is used when the treatment is going to be long, or uncomfortable for the patient. We will discuss the details for general anesthesia specific to the patient and treatment being done. |
Preparation for Anesthesia or Sedation

We are happy to discuss the anesthetics, medication or sedation options with you prior to use. Parents can be a great source of providing their children and teens the calm we need to be successful. We ask that parents are informative with their child, but to be aware of not using terms that can induce fear, such as needles, or drill. We ask that parents be aware of sharing stories about dental treatment from their own childhood, as it can induce fears, and treatments and tools have changed over the decades. We ask that parents consider other ways to reward their child other than bribery, as discussing gifts they may receive for good behavior can be inadvertently inducing fearful expectations. We will inform you if other preparations, such as limiting food intake, are needed depending on the medication being given prior to use.


Following Anesthesia or Sedation

Depending on the age of the child, the medication being used, and the treatment performed, their time following anesthesia or sedation may need to be planned. Following the use of a local anesthetic, the child may find the numbness to be uncomfortable. You and the child will have to be careful that they do not injure themselves which is easy to do when numb. The child will need to abstain from chewing foods until the numbness wears off. The child may not feel comfortable returning to school, that will have to be determined individually. After the use of a conscious sedative, your child can feel sleepy or out of sorts. Nitrous oxide, or laughing gas, often dissipates within minutes of the gas being removed, but some patients may experience a headache. Following General Anesthesia, we will want to monitor the child for a period of time to ensure that they are ok. This time period can range based on each individual.


Contact Us

The best way to learn more about our Anesthesia or Sedation information is to speak with a member of our team. For more information, contact our Surprise office at (623) 263-5042.